Learn more about TayTech Beats
know me more
My name is Tayvon Lewis. I work with artists, songwriters, producers, and engineers. I have been producing music for over 10 years. I have been involved in the art of creating music for over 15 years. I played in the marching band on the drumline for 10 years. I played for the NBA Oklahoma City Thunder Drumline. Music is my passion. I know music theory and I apply some of the best drum rhythms. I have met several music industry executives. So I know what it takes to attract listeners and I know the diverse sound it takes to attract the industry labels!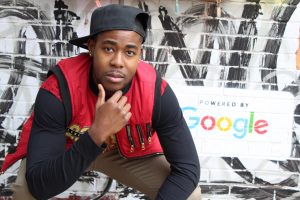 Follow me on social media! Let's connect
experts behind the beats
I use FL Studio, Maschine Studio, and the Akai MPC One. I use Waves & Izotope Ozone for mixing and mastering!
Why invest into an instrumental that sounds the same as 100 instrumentals?? Invest into something highly listenable, stylish, catchy, feel-good, melodic, and rhythmic!!!